Pro Tips that will help you to Buy Your Dream Home at a Young Age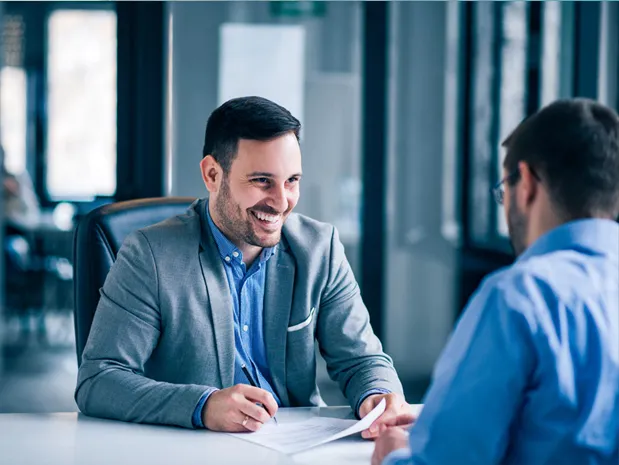 Dreaming of Buying a House?

Wish to have a beautiful property that you can call your own and customize each corner of it just as you Dreamed?

Buying a House is one of the most beautiful feelings of everyone's life, and we all work to realize this Dream in our lives. However, some people who are good with money are able to realize this Dream earlier than others. Wish to be in that category?
In this post, we uncover the secrets that will help you to realize your Dream of a House at a young age. There are numerous things that you can do in your professional life that will give you an edge over others and expedite your process of buying a home.
Building your Financial Discipline and a System
Do you plan your Finances?
The transition from college life to your work life is a big one, and it is common for people to commit mistakes at this stage.
The first thing you must do to live a fulfilling life is to build a disciplined financial system in your life.
These are the steps you should follow:
1. Make sure to start by calculating and limiting your expenses. You should have a clear idea of the money you are supposed to save every month and quarter.
2. Plan and think about the Home that you wish to purchase.
3. The Down payment of your Home will usually be somewhere around 15-20% of the House's Value.
4. Let's assume that the House you wish to buy costs Rs. 50 Lakhs, the Down payment will be somewhere around 7-10 Lakh rupees.
5. Start by building a separate savings account or FD for this amount and save the amount at the beginning of the month.
6. You now have an idea of the time it will take for you to save the amount.
A small benefit to cheer you up
Buying a House early on in your career will help you save many taxes that you would otherwise pay on your income.
The Govt. allows a lot of Tax rebates for the payments you make towards your Dream House.
Having a Good Credit Score
I cannot stress this point enough!
Having a Good Credit Score is not an option but a necessity. You have no idea about the saving you can make just because of a good credit score.
Here are some of the benefits:
1. A good credit score helps you to get a loan easier and from the lender of your choice.
2. You get the option to negotiate the interest rates as a good credit score allows you to get a lower interest rate compared to others.
It might surprise you, but just a 2% difference between interest rates can mean paying double the amount of interest over 30 Years.
Exactly! Double the amount!
If the loan period is long, i.e., 20 years or more, you will, in most cases, will have to pay more interest than the principal amount of Loan.
Just by taking a few smart financial decisions, you can boost your credit score and score the best deal of your life and reduce years from your Home Loan.
Educating yourself about Home Loans
You can achieve a lot of things by having the proper knowledge about Home Loans and related factors.
There are a lot of features and things that you should know about Home Loans. Knowing these things can help you make the right decision and save a lot of money.
Here are some of the things you should start with:
1. Research about all the companies offering Loans and compare to choose the one which would give you the best interest rate.
2. Compare options to choose between a fixed rate and MCLR, which keeps changing with time.
3. Learn about the late payment Fees applicable on your Loan.
4. Compare Pre-closure charges as you will probably have the funds to pay more after a few years in your life.
5. Compare processing Fees for each company as there are companies that charge 4 times compared to other companies.
Knowing all these factors will help you save money and help leverage opportunities in terms of schemes and offers, which will further decrease costs from your side.
Make sure to manage and identify how you spend money and what comes under necessities and what comes under luxury.
A Budgeting App is your Friend
Budgeting is your best friend who will help you buy your House earlier.
Thanks to modern advancements, you can now manage all your expenses in an App and identify buying patterns.
Make sure to manage and identify how you spend money and what comes under necessities and what comes under luxury.
When you have the knowledge, you can start cutting on expenses and planning how you can save more, which can include:
1. Limiting the number of times you are eating out.
2. Preferring public transport at times which is suitable both for your pocket and the environment.
3. Having a set budget for entertainment, buying clothes and so on.
Making your Money work for you
Investing is one of the most essential skills you should learn at an early age to improve the quality of your life.
It is common for youngsters to keep money in their savings accounts and be lazy about investments which take a lot of opportunities from their table.
At minimum, you should invest your money in FDs or RDs, which are considered one of the safest investment options.
1. Start by making a plan for your savings by dividing it into percentages where you have a set number for safe, medium risk and high-risk investments.
Learn more about Mutual funds and how you can start a systematic investment plan, also known as SIP.
SIP plans start from as low as Rs. 500 per month, and you can customize these to your needs. As you research more and more and gain knowledge about the markets, you will start generating higher returns which will help you pay off your Home Loans earlier.
Having an Emergency Fund is a must
Remember your elders saying, "Save for a Rainy Day?"
Life is really unpredictable, and you have no idea of what might happen the very next second.
To keep yourself safe from uncertainties and problems, make sure to save for an Emergency fund which should have a buffer of 6 months of your Home Loan EMIs for Emergencies.
Here is your Favorite part - Start researching for your Dream Home
This is one of the most time-consuming processes, and you should start researching for the right Home early on.
Believe me; there are more things to choose from than you think!
Here are some of the most critical questions:
1. Are you buying a flat or an independent house?
2. Have you compared and researched all the options in the city?
3. Which is your preferred locality for your House?
4. Does it have Car parking?
5. How many bedrooms do you want?
6. And hundreds of other questions.
Having an answer to all these questions will help you identify the budget and plan better.
1. A pro tip here is to make sure you do not select a House which is out of your budget just because you liked it. Make sure to have a limit in mind before you actually go out looking for a House.
Make sure to be aware of the related costs
There are many related costs associated with your home buying process, which usually buyers don't factor in while planning.
Here are some of the costs that you have to plan side-by-side:
1. Stamp Duty costs which are near about 5-7%
2. Registration costs
3. Getting a new Electricity connection
4. Furniture
5. Interior Design
6. Brokerage Fees
7. Insurance
8. And a lot of others
Start by making a list of all these expenses and start planning for them. After you are done with the list, make sure to include Misc. expenses which you will surely have to bear as you move into your new Home.
Tracking everything Regularly
Another big issue with young Home Buyers is consistency.
Maintaining the decisions and plans you make in the beginning is as important as starting your journey.
Going off track is a common problem faced by innumerable people. However, you can avoid that by having a system in place.
Make sure to adhere to a Budgeting App and whatever you plan in it. If your Loan's interest rates keep changing with time, make sure to keep track of it regularly.
It is pretty common for Home Buyers to shift the Loan company/Bank in the middle of the repayment period in order to get better interest rates.
Conclusion
You are now a Pro at expediting your journey to your New Home!
Just by following all the steps given in this list, you can decrease the time of buying your First House by years and get more than what you wish for.
The only thing to take care of is taking things one at a time and making small changes so you can fulfill everything mentioned in this post.
We are in the Business of Realizing Dreams, and this Website alone can fulfill all your needs of making your Dream come True.
Make sure to check the blogs section for more such interesting posts!