Hidden Costs while Buying a House that No one will tell you about!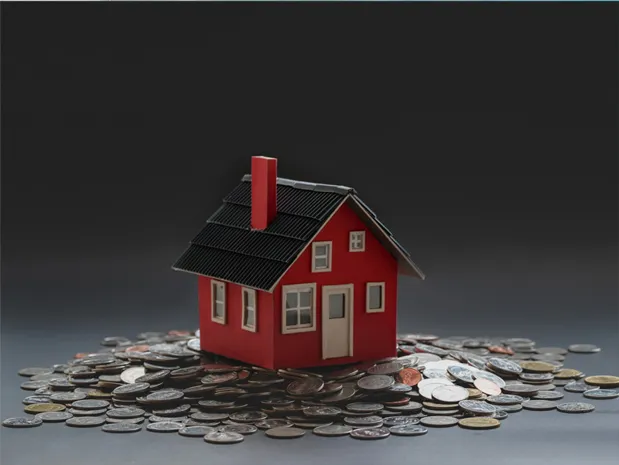 Buying a House is one of the most special moments of our lives!

This is especially true for us Indians, where buying a House is actually linked to our culture and traditions.


This is why we are also very excited while buying the House, and ignoring some facts is common for almost every Homebuyer. It is common for Buyers to get surprised by unexpected and hidden costs, which usually shoot the budget and cause problems.
To make sure you don't have to change your budget and know all the hidden costs while buying a house, we are including almost all of these costs in this post.
Make sure to read till the end of the post to know and plan your budget for a seamless Home Buying experience.
Without any further ado, let's discover all the hidden costs.
Cost of Parking Space
Parking is a significant problem in almost all modern localities all over India. I am sure you have read news of fights over parking happening in your area too!
This makes parking space important, and it is pretty standard for Real Estate companies to charge extra for the parking space.
In many cases, this price is a significant percentage of the home's actual value that you are buying.
Make sure to check and analyze the parking space you are getting along with the House beforehand and plan accordingly.
Maintenance costs
Maintenance costs for every Home can vary to large extents based on the location and various factors.
There are examples of Builders who charge Maintenance Fees of up to 10 years from Homebuyers.
So, you never have an idea of what you might have to pay. Make sure to include this in your budget.
Costs of Interior of your House
This will probably become the most significant portion of the Hidden costs in your House.
From furniture to the type of paint, Decoration and hundreds of other things, it becomes pretty tricky to calculate the costs initially.
It is very common for people to spend more on interiors than land and building the house.
Start by segregating the interior costs and having a set budget for all, including:
a) Furniture
b) Type of Paint
c) Tiles/Marble
d) Woodwork
e) Decorations including Showpieces
f) And a few other categories
Also, make sure to stick to your budget for everything as it is common to spend more initially, but that might hurt your planning later on!
Relocation
If you are going to move your old stuff to your new home, make sure to calculate the costs involved.
Relatively this cost might be small, but depending on the location and type of things to be moved, this figure can become a big one.
Stamp Duty and the Registration Fees
Stamp Duty and Registration Fees are the amounts you pay to the Government, which confirms the transfer of property ownership.
This cost depends on the state you are buying your house and other factors. You can get to know the fee for your state and situation with a simple Google search.
However, this cost is usually around 7-8%
This is one of the most significant costs you need to keep in mind while you plan to buy your House.
Make sure to make a list of these things and plan them before you finally buy the home of your dreams.
Brokerage Fee
If you are buying the house with a Broker's help, you will have to pay a certain amount of commission.
This commission can also vary depending on various factors and can also be really high at times.
In the modern world, it's better to prefer online Brokers and Websites which help you find the right property for a very low relative cost.
You also get to explore many areas and Houses and compare things online before you visit the property.
Hidden Costs associated with Loans
Most of the Home Buyers will have a Home Loan.
Home loans might seem simple but are actually very complex and involve a lot of costs.
a) One of the most important ones is the Home inspection cost paid by the Bank to third party inspectors to confirm the value of the House and Land. It is a common practice for Banks to include this fee in your monthly installments, so make sure to consider this in the beginning.
Your Loan can work on a fixed or variable cost. You must make sure to compare all the options before choosing the Loan.
Also, keep a note of fines in cases like early and late payments of the Loan.
Understanding all the factors associated with your Loan will help you save a lot of money!
GST
You might have to pay some GST depending on the type of house that you are buying.
Make sure to check the amount of GST you have to pay beforehand.
Preferential Locality Charge (PLC)
Wish to buy that corner plot or the penthouse built on the top of the building?
Preferential Locality Charge (PLC) is charged by Builders to accommodate the benefits a particular House has over others in the same location.
This cost is not fixed and depends on the Builder or the seller of the House you are planning to buy.
Make sure to evaluate and compare the extra costs before making a decision.
Miscellaneous Charges
You will have to bear many miscellaneous charges after you shift to your new home, which will include a lot of small costs.
You will probably have to pay for many things that are not mentioned in this article, and for that very purpose, we suggest you have a miscellaneous costs budget that will cover those expenses.
Conclusion
You now know about almost all the Hidden costs that you have to bear while buying your House.
Make sure to make a list of these things and plan them before you finally buy the home of your dreams.
Also, make sure to check other blogs on the website, which will help smoothen your process of buying a house and save you a lot of money!!!