Emerging and Future Trends in the Housing Market in 2021 and Beyond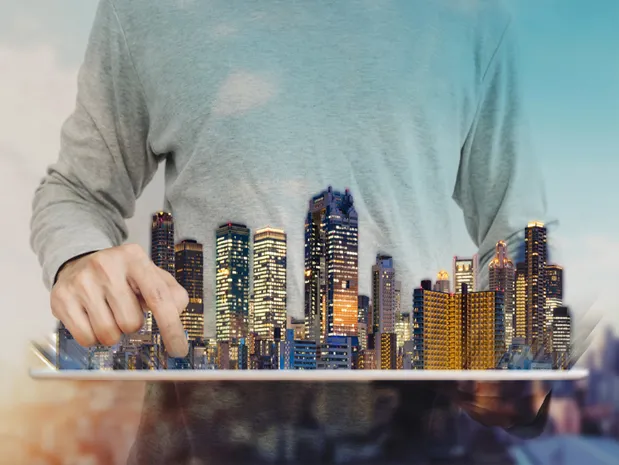 Planning to Buy a House in the near future?


Amazed by the recent changes in the Real Estate Market and wondering what the future looks like?


The Housing Market is one of the fastest developing Markets, and we have seen some really massive changes in the past decade. Knowing these changes can help you make a better decision for your House.
This post uncovers the emerging trends and gives you a sneak peek into the Future of the Housing Market.
Without any further ado, let's explore all the new Trends.
Self-sufficient Community Living
The pandemic has shifted the focus of new buyers to self-sufficient communities solving all their needs in one place.
Buyers are focusing more on townships which include all the amenities, including:
a) Convenience stores
b) Cafes
c) Office Spaces
d) Marketplaces
e) Gym
f) And other amenities
This gives residents a safe environment to fulfill their needs. Safety is also a significant aspect, and these townships offer better Security compared to all other residential housing options.
Augmented Reality and Virtual Reality
AR and VR have simplified and revolutionized the Home Buying experience and continue to evolve with time.
With the help of AR, buyers can visualize their Homes and interiors before deciding to purchase their Home.
This is one of the fastest-growing trends in the Industry, and the advanced versions of the software even enable the users to select the colours and designs of furniture, decorations and others.
Going forward, these technologies will also allow users to touch and feel the Future of their Homes.
Many Builders also use this to give an E-tour of their properties to prospects before they make the actual visit.
Smart Homes and Internet of Things
I hope you have heard of the concept of the Internet of Things, and if you haven't, I will be introducing you to the future of Housing.
Technology has revolutionized every Business sector globally, and in the Real Estate sector, IoT is so far one of the most significant contributions of Technology.
IoT is defined as a network of physical objects which can be controlled and operated with common software.
With this Technology, you will be able to control and operate your security systems, ACs, Washing Machines, Refrigerators and almost everything else.
Changing the temperature to turning on the AC, to opening doors, everything can be integrated and controlled from your Mobile phone.
Isn't this interesting? Well, things are going to get more interesting in the future.
These technologies are further connected with AI technologies to sense and decide on their own. This will help control the lighting and change it as per the lighting in the Environment, just like your phone does when you go out in the light.
This will also be used to select the proper temperatures as per your convenience and other factors.
COVID-19 has given birth to a new kind of working environment.
Safety Measures
Everyone has become more and more concerned about their safety, especially after the COVID-19 pandemic.
In this section, I will talk both about the safety from health issues and keeping your House safe from burglaries and other issues.
The pandemic is here to stay for some time, because of which we can already witness changes with Builders fixing specific appointment times and maintaining strict social distancing measures.
The Trend for the other aspect of Security has also been growing for some time now. To protect homes from burglaries and other problems, Builders are adopting advanced home protection technologies to provide a sense of security and assurance to Home Buyers.
Apart from Advanced CCTV cameras, we will witness the adoption of advanced alarms and more secure doors and the integration of technologies like AI, Face recognition and others.
Luxurious and Advanced Home Offices
COVID-19 has given birth to a new kind of working environment. People have realized the potential and benefits of working from home, and many companies have adopted Remote working as the new normal.
Many companies have announced to switch to Remote working even after everything normalizes because of the hundreds of attached benefits.
This is a new Trend and requirement of modern Housing. Home Office concept is about to grow and can be seen in contemporary designs.
Users are giving a preference to beautiful and thoughtfully constructed Offices in their Homes to serve their necessities of working from Home.
Sustainable Housing Designs and Trends
As the world focuses more and more on protecting the Environment, sustainable Housing is what we are moving towards.
There are many ways by which you can make your House and surroundings Environment Friendly including:
a) Using Environment-Friendly construction material
b) Using water-saving equipment and techniques
c) More Green spaces in and near your House
d) Eco-Friendly Lighting
e) Terrace Gardens
f) And many other concepts
Remote Access to almost everything
The future gets more and more interesting as Technology further improves our way of living.
One of the best things will be remote access to almost everything in your House. We will get to witness the emergence of Smartphone Apps that will help us automate most of the things in our house, including:
a) Opening of doors after we get to know who is at the door
b) Opening and closing the windows
c) Controlling the lighting
d) Controlling the Audio
e) And many other features
Small and Advanced Construction practices
As we face the challenge of limited spaces in modern cities, people prefer compact and thoughtfully constructed homes.
Many ways can help you save space and make your Home more aesthetic, and users will prefer these concepts in the future.
Concepts like Vertical shelves, Sofa cum Beds, Multipurpose tables, innovative storage ideas and space, etc., are just a few examples of what the future home will include.
Conclusion
These are some of the concepts that you will get to witness in the Future of Modern Housing.
This is just the beginning, and as the world moves at the speed of light, we will get to see many new concepts and changes that will change the way we live and will surely improve our quality of living.
As you plan to move to a new home, try and implement as many of these new concepts in your Dream House.
Check out our Blog section for more such interesting posts.